AMD RYZEN 9 7950X3D: Review & Benchmarks
Looking for an in-depth review and benchmark analysis of the AMD Ryzen 9 7950X3D processor?
Gaming CPUs have not been showing much progress lately, and while rendering and encoding capabilities have been enhanced, frame rate gains in gaming have been far less impressive. AMD has released their new Ryzen 7950X3D to change that.
💡
They have added the 3D V cache stacking from the 5800X3D finally, after five months.
Ryzen 7000 users will have three 3D V cache chips to choose from. This article reviews the 16-core model, which comes with one of the two CCDs having an extra 64MB of L3 cache. The 7800X3D is the cheapest and the best option among the three chips as it provides the most 3D enhancement for the money.
Introducing the AMD Ryzen 7950X3D CPU
AMD has integrated the 3D V cache stacking technology from the 5800X3D to the Ryzen 7000 series, specifically the 7950X3D CPU. This technology adds an extra layer of cache that allows for faster data retrieval, resulting in faster performance. The 7950X3D CPU comes in three variants: 8-core, 12-core, and 16-core models.
AMD Ryzen™ 9 7950X3D CPU Specifications:
Cores: 16 | Threads: 32
Base Clock: 4.2GHz Up to 5.7GHz
L1 Cache: 1MB
L2 Cache: 16MB
L3 Cache: 128MB
TDP:120W
CPU Socket: AM5
Processor Technology: TSMC 5nm FinFET
Launch Date: 28/2/2023
| ✅ Pros | ❌ Cons |
| --- | --- |
| Leading gaming performance | Steep pricing |
| Modern platform | No support for DDR4 memory |
| More overclocking support | Reduced performance in some productivity apps |
| Low power consumption, excellent efficiency | |
| Passable single- and multi-threaded performance | |
| Processor | Price | Core / Threads | Base / Boost Clock (GHz) |
| --- | --- | --- | --- |
| Ryzen 9 7950X3D | $699 | 16 / 32 | 4.2 / 5.7 |
| Ryzen 9 7900X3D | $599 | 12 / 24 | 4.4 / 5.6 |
| Ryzen 7 7800X3D | $449 | 8 /16 | 4.2 / 5.0 |
| Ryzen 7 5800X3D | $348 | 8 /16 | 3.4 / 4.5 |
However, it's important to note that the 12-core and 16-core models do not have additional 3D cache over the 7800X3D. All three variants have one of the two CCDs with the extra 64MB of L3 cache. As such, the 7800X3D is the better option as it is the cheapest and offers the most 3D enhancement for the money.
💡
AMD's latest chipset driver allows for gaming with the fastest 8 cores, even if you buy the 12-core or 16-core models. This means that the extra cores will not be utilized when running a game, and you'll be left with the fastest 8 cores for gaming.
In our tests, we used the 16-core 7950X3D CPU alongside an RTX 4090, specifically the liquid-cooled Supreme Ax from MSI. We also used 3600 CR16 for DDR4 CPUs and 6000 MHz CR36 for DDR5 parts, including Intel 12th and 13th gen CPUs.
Gaming Performance & Benchmark
Understanding CPU Scaling and Latency
First, let's try to understand what CPU scaling and latency are and why they matter for competitive gaming. CPU scaling refers to how well a game utilizes the processing power of your CPU. In competitive games where every millisecond counts, having a CPU that can keep up with the demands of the game is essential.
Latency, on the other hand, refers to the delay between your inputs (such as moving your mouse) and the game's response. A lower latency means that the game feels more responsive and smoother to play, giving you a competitive edge.
Take a look at some popular games and compare their CPU scaling and average latency to help you choose the best CPU for your gaming needs.
Overwatch 2: Ryzen 7950X3D vs. Ryzen 5800X3D
Let's start with Overwatch 2, A Popular Multiplayer shooter game. In our tests, the new Ryzen 7950X3D CPU came out on top in terms of CPU scaling, but only by a slim margin. The majority of CPUs tested hit the 600 FPS cap, even when benchmarked at 1440p. When it comes to average latency, the Ryzen 5800X3D actually came out ahead, with one millisecond faster inputs and a one percent higher FPS.
If you're upgrading from a Ryzen 2000 or 3000 CPU, you'll see a significant difference in both input latency and frame rate. However, if you're considering the 7950X3D, keep in mind that the performance gain may not be worth the higher price tag.
Modern Warfare 2: Ryzen 5800X3D Benchmark
Moving on to Modern Warfare 2, another popular multiplayer shooter, we tested the built-in benchmark using the Ryzen 5800X3D. The results were impressive, with five millisecond faster input and roughly double the frame rate compared to upgrading from a Ryzen 2000 or 3000 CPU. If you're looking for a significant boost in performance, upgrading to the 5800X3D is definitely worth considering.
VALORANT: Ryzen 7950X3D Benchmark
In games like Valorant, the 7950X3D finally breaks the 1000 fps mark on our spike plant simulation with a 1% loss over 600 FPS. However, experience-wise, there's basically no difference between the two processors, especially when the difference in latency is just half a millisecond. If you're playing an actual 5v5 match, you'll see frame rates far below this, but the scaling for each CPU should be about the same.
Scaling in Cyberpunk 2077: Ryzen 7950X3D
Surprisingly, we saw good scaling in Cyberpunk 2077. Here, the new 3D chip was five percent faster on average versus the non-3d part and 13 percent faster when it came to the one percent lows. At this point, the new 7950X3D almost relieves all CPU bottlenecking with these settings.
---
RTX4090 and AMD Ryzen 5800X
Take a closer look at the GPU usage comparison between the RTX4090 and 5800X processors, and how they perform in various gaming and productivity workloads.
GPU Usage Comparison: RTX4090 vs 5800X
On average, the GPU usage for the RTX 4090 was 95%, while the 5800X had a usage of around 92%. Although the difference may not seem significant, it can affect the overall performance of your system, especially when running demanding applications or games.In some instances, Intel's 13900K even outperforms both the RTX 4090 and 5800X, as seen in Red Dead Redemption 2. However, the 13900K tops both processors by 5% on average, as observed in Doom Eternal 3.
In Rainbow Six, the margin between the top five processors is incredibly slim, with less convincing gains in performance.
Surprisingly, the 7950X3D doesn't pull that much power in Valorant, only consuming 76 watts while pushing out 1000 fps.
F122: CPU bottlenecking
In F122, the GPU usage for the RTX 4090 was only 83 when paired with the new 7950X3D, indicating some CPU bottlenecking.
---
Heat Management & Temperature Targets
Apart from the additional L3 cache, there are a few other differences between the RTX4090 and 5800X. The default temperature target for the RTX 4090 has been lowered from 95 to 89 degrees Celsius, which it can hit easily. Despite using a 360mm cooler at 2000 RPM on an open bench, the RTX 4090 hits 89 degrees within just a couple of seconds of running Cinebench. This is while not even pulling 160 Watts, making the heat management for this processor look a little bit funky.
The CCD with the 3D V cache stacked on top of the chip was warming up extremely easily, at around 20 degrees hotter than the CCD that doesn't have that extra cache. This disparity creates an uneven heat distribution within the chip, making the regular 7950x a better choice in terms of more even heat distribution.
Conclusion
AMD vs INTEL: Competitors Comparison & Alternatives
The Intel Core i9-13900K processor is a powerful chip that has been making waves in the tech world. With its impressive performance, it's no wonder that many are considering upgrading to this new processor.
Faster Than Its Competitors
One of the most impressive things about the Intel Core i9-13900K is its speed. In Cinebench tests, the standard 7950X was found to be around nine percent faster than the new 3D chip. This is likely why AMD priced both products the same. However, when it comes to single-threaded performance, the two chips are about equal since heat and power management don't come into play in this scenario.
Great for 3D Motion Tracking
The Intel Core i9-13900K is a great chip for 3D motion tracking since this task only runs on a single thread. Oddly enough, however, the regular chip was found to be a tiny bit faster. In Adobe Media Encoder, generating proxy files for video editing, the i9-13900K sits right alongside with the 7950X, as expected.
Unreal 16-Core Ryzen 7000 Performance
For the most part, the 7950X provides the unreal 16-core Ryzen 7000 performance that users are looking for. It's only when it comes to full ball rendering and encoding tasks that the 3D chip seems to take a five to ten percent penalty versus the non-3D chip. However, the chip can boost a little bit higher and get a little bit warmer, so users can expect even more performance from this chip.
The Intel Core i9-13900K is Worth the Wait?
Overall, the Core i9-13900K is a bit of a weird CPU. If you're looking for the best performance, the Core i9-13900K is probably the chip you want to be waiting for. However, if you need a powerful processor that can handle most tasks with ease, the 5800X 3D is definitely worth considering. Its impressive speed and performance make it a top choice for many users.
AMD Ryzen 9 5950X vs AMD Ryzen 9 5900X
One of the most popular CPUs in 2023 is the AMD Ryzen 9 5950X. It features 16 cores and 32 threads, making it an ideal choice for gaming enthusiasts who demand high performance. However, it does not have the 3D V Cache technology. If you want both the 3D V Cache and 16 cores, you might consider the AMD Ryzen 9 5900X. This CPU features 12 cores and 24 threads, but it does come with the 3D V Cache technology.
AMD Ryzen 7 5800X
If you're currently on the AM4 platform and looking for an upgrade, the AMD Ryzen 7 5800X is an easy pick. It's currently priced at around $330 and offers great gaming performance without the need to purchase a new AM5 motherboard along with DDR5. While the gains from the 3D V Cache technology on this CPU might not be as impressive as those seen with the 5800X3D, it's still a solid choice for gaming.
Intel Core i9-13900K vs Intel Core i3-13600K
Intel also has some great options for gaming in 2023. The Intel Core i9-13900K is a powerful CPU with 8 cores and 16 threads. It features the 3D V Cache technology and delivers impressive gaming performance. However, the gaming performance of the Intel Core i3-13600K is extremely similar to that of the i9-13900K, and it's a more budget-friendly option.
If you're looking to build a gaming-focused system from scratch, the i3-13600K and the AMD Ryzen 7 5800X are currently the two CPUs that I'd still recommend.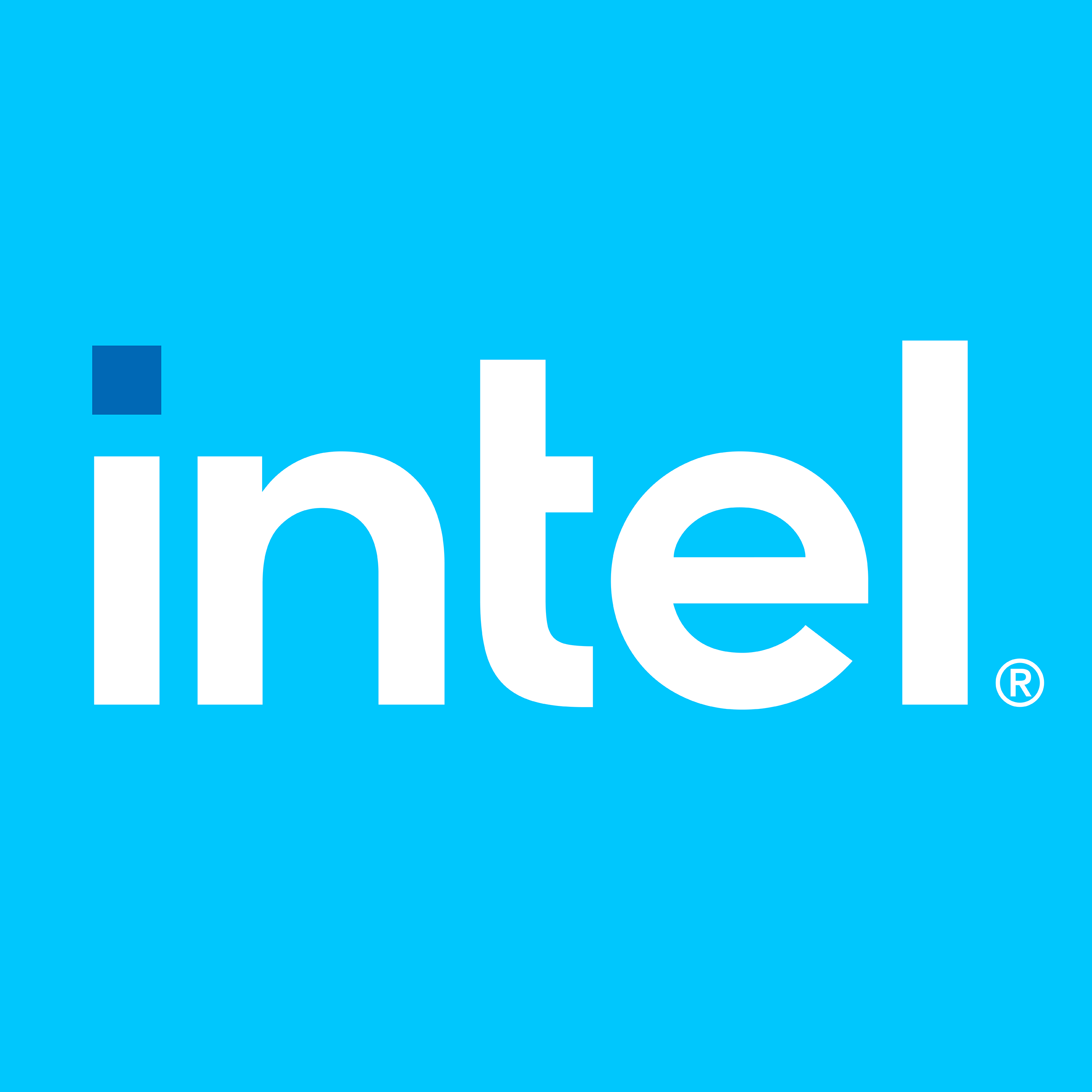 https://www.amd.com/en/products/apu/amd-ryzen-9-7950x3d
Credit & Source:
Pros & Cons, Pricing: Tom's Hardware
Image: Optimum Tech